Derby got a new real estate Queen!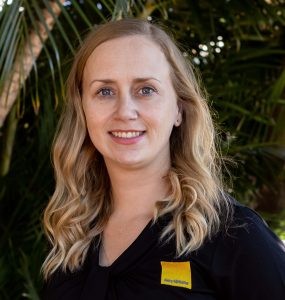 Amanda Woosnam joined Ray White Broome in 2019 as Sales Administrator for their award winning team. Being a self-starter and absolutely loving sales Amanda soon completed her Sales Representative course and moved to Executive Assistant for Broome Sales consultant, Lee Anderson. The love of sales, her rapidly growing experience and a unique opportunity to service the town of Derby led Amanda to finally realize her dream of selling in her own right.
Amanda is ready to assist clients to make the best decisions in the changing Derby sales market. "I am very excited about this new challenge and already have assisted one client in achieving their real estate goal !"
Managing Director of Ray White Broome & Derby, Tony Hart commented: "Amanda has proven to be a great asset to our company. We look forward to her exceeding her Derby clients expectations and a long and successful sales career !"
For all your real estate needs contact Amanda today on 0478 057 111.